Chiropractic Care
At Harbourfront Chiropractic we only use the most innovative, research-driven techniques to assist you in reaching your health goals.
Activator Methods®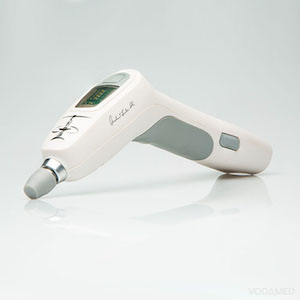 The Activator Method® resonates with our philosophy and therefore is our technique of choice. It is the most highly researched chiropractic technique in the world, and thus provides us with the evidence we require to provide each life changing adjustment. The Activator instrument allows us to be more precise with our adjustment than any other technique, while also being one of the most comfortable methods used to adjust the spine.
Exercise and Nutrition Guidance
As a healthy diet and regular exercise program is essential to optimal health and well-being, as and when appropriate both nutrition and exercise guidance is given on an individual basis. This gives you all the tools you need to start and continue to live a healthy, balance lifestyle.
Custom Orthotics
Custom orthotics are prescribed when the arches of the feet require extra support or cushion. They can also minimize joint stress and improve shock absorption, and are therefore often used in the treatment of plantar fasciitis.
Our team provides safe and gentle techniques that can give you hope in your journey toward wellness. Call Harbourfront Chiropractic today.

Chiropractic Care Toronto | (416) 260-0082