Dr. Suzanne Bober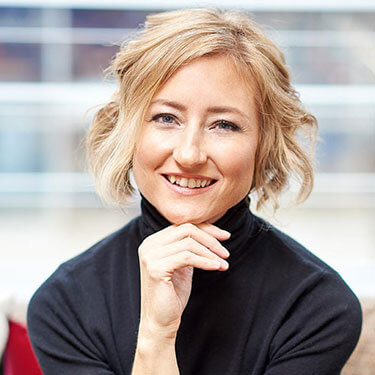 Discovering the Benefits of Chiropractic
"I spent my teenage years as a competitive Highland dancer, traveling all over the world to compete. Over the years, the cumulative high-impact trauma started to cause lower leg pain that eventually became debilitating.
Over many months, various doctors and therapists gave conflicting advice and treatments with no relief. Then a family friend recommended a chiropractor, and with nowhere else to turn, I had a consultation and began care. The chiropractor determined the cause of my pain and provided a solution: chiropractic adjustments to a poorly aligned pelvis. Not only did the pain disappear, but I was able to return to the active life I loved as a dance teacher and runner.
I became inspired to learn how I too could help to restore the lives of others through addressing what was standing in their way. It was then that I began my journey at the University of Guelph, attaining a Bachelor's degree in Human Kinetics and biomedical science. I then earned my Doctorate in Chiropractic at National College of Chiropractic in Chicago in 2000. I later completed my Fellowship in Physical and Occupational Rehabilitation at the Canadian Memorial Chiropractic College in Toronto. My experience also includes working as a chiropractor at Chelmsford Chiropractic Clinic in the United Kingdom for more than three years and teaching at Canadian Memorial Chiropractic College."
Helping Others — Naturally
For Dr. Bober, who experienced having doctors prescribe either pain killers, anti-inflammatories or antibiotics, giving patients alternative ways to optimize their health is what she's passionate about. She is dedicated to helping people heal themselves and get back to the things they love to do but were struggling with before.
CHIROPRACTIC CARE »
Enjoying Outside-the-Office Time
Dr. Bober enjoys her active family life with her two children, Cameron and Lauren. They enjoy running, hiking, skiing and biking to stay active and maintain their vitality. One of her favorite local charities is SickKids Hospital. This supports our passion for understanding the need for excellence in medical health care for children in whom natural health care alone is not enough.
If you want to enjoy better health starting today, call Harbourfront Chiropractic and schedule an appointment with Dr. Bober.

Chiropractor Toronto | (416) 260-0082