Meet the Harbourfront Chiropractic Team
Dr. Suzanne Bober and her team of health care professionals are committed to helping you and your family enjoy optimal wellness.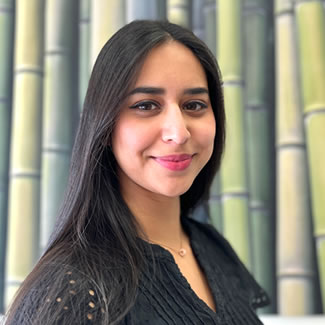 Munima Munadeen – Chiropractic Exam Tech
Munima graduated from University of Toronto in 2020 with an honours degree in Human Biology and Microbiology. She is passionate about being part of the healing process, and her favourite part of the day at Harbourfront Chiropractic is seeing the joy of recovery. Munima hopes to improve healthcare infrastructure through education in the areas that need it most, and plans to pursue a career in integrative medicine. In her free time, she enjoys horror films, ancient history, and extremely spicy food!

Amanda Duong – Chiropractic Exam Tech
Amanda recently graduated from McMaster University with an honors degree in Life Sciences and a minor in Psychology. Her favorite subject to learn was child psychology which developed her passion for understanding human behavior and function. This led to her interest in rehabilitation and her desire to pursue a career as an occupational therapist. She enjoys interacting with patients and seeing their transformative recovery process first hand at Harbourfront Chiropractic. In her free time, you can find her painting, perusing local bookstores or catching the latest Marvel movie!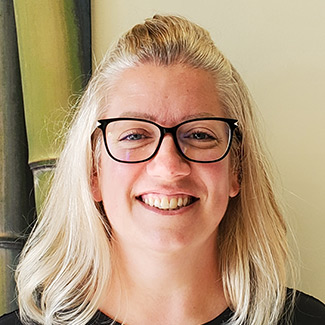 Jaime Boychuk – Chiropractic Front Tech
Jaime recently moved to Toronto from Windsor, ON. She is currently enrolled in a Medical Office Assistant program with triOS College. She enjoys engaging with patients and ensuring they have a great experience here at Harbourfront Chiropractic. In her free time, Jaime loves spending quality time with her family, finding new restaurants to try and exploring this big exciting city.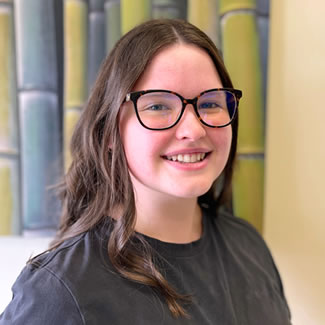 Lacy Janisse – Chiropractic Front Tech
Lacy moved from Windsor to Toronto and is attending York University for Business Commerce. She enjoys being a part of a caring team whose focus is on the wellbeing of the community at Harbourfront Chiropractic. In her free time, she enjoys reading, exploring the city and spending time with her two dogs.

Harbourfront Chiropractic Team | (416) 260-0082